The world of online whiskey auctions is a pickers paradise for those seeking old and rare bottles. With a large number of online auction sites dedicated to helping owners sell bottles, the options are endless. Some sites such as auctionyourcask.com, are dedicated to helping owners sell entire casks, while many specialize in selling whiskey no longer in production, or limited offerings from industry vanguards. This year, whiskey topped the Knight Frank Luxury Investment Index right behind art, justification enough for the high prices many bottles are fetching. Held in the same regard as art, classic cars, or rare jewelry, the market for rare Whiskey is growing every year. Here's just a couple of reasons online whiskey auctions have become so popular.
Return on investment. Many rare bottles have seen a 40% increase in value over the past 12 months, with a projected 10 year growth of 548%.
Demand for whiskey worldwide. Unlike tequila, cachaça, or aquavit, whiskey has a massive audience internationally and is known to be the best selling liquor in the world. In the 2010's alone, exports of scotch whiskey raised 44.5%. Earlier this year, an auction held by Sothebys saw a 1926 Macallan bottle sell for a staggering $1.6 million, breaking all previous records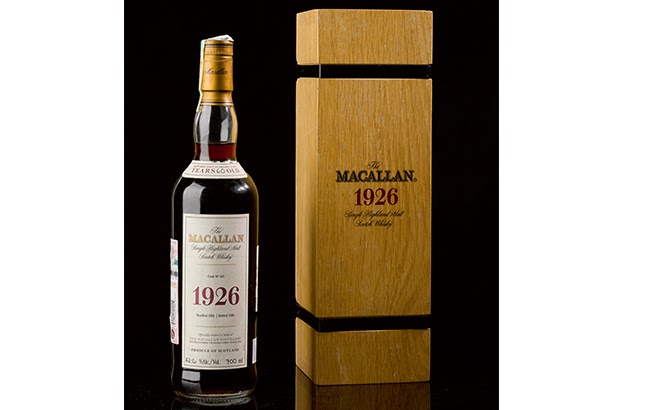 The $1.6 Million Bottle. Macallan 1926.
Barrier of entry. Unlike classic jewelry, cars, or art, whiskey appreciates at a much faster rate, and can be acquired at a much lower cost. Many bottles sell for around $500 and can easily be worth double in only a few short years. While the rarest of bottles can often fetch absurdly high prices at auction, more readily available varieties can still be had for a relative bargain compared to many retailers.
Restrictions on online sales. eBay recently banned all whiskey sales from their marketplace, leaving potential buyers with fewer options. With the inability to find rare bottles elsewhere online, people have turned to online auction businesses to acquire rare whiskeys.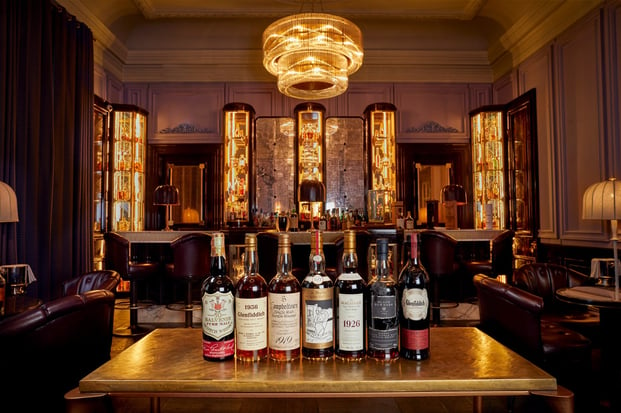 Bottle Collection worth an estimated $10 Million. (Photo Courtesy of Whisky Auctioneer.)
One of the biggest advantages to online whiskey auctions is that you are guaranteed to get a genuine product. Most websites have several trusted scotch experts that examine and test every bottle to guarantee authenticity. Auctioneers are able to sift through products and take their time with listings, so you know exactly what you are getting before you even place a bid. Some cask auctioneers even send you a sample of the product before bidding! Whether you're looking to invest in single bottles, entire casks, check the value of a bottle you may own, or are just plain curious, there's no shortage of great online auction sites to choose from.