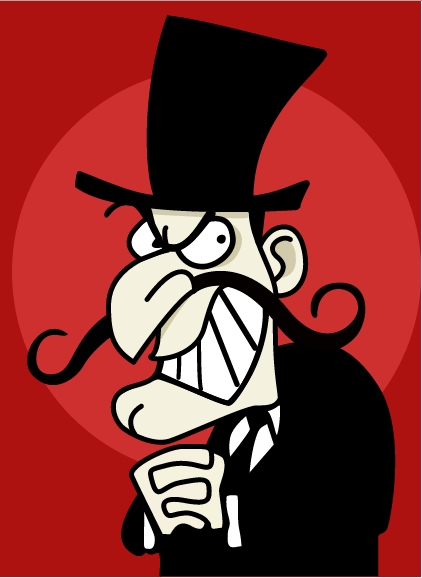 Whether you're a traditional auctioneer or an online auction company, chances are that you have encountered a bad bidder or two at your sales. What motivates these malcontents may vary greatly, but the one thing that unites them all in common is the trouble they cause auctioneers. Perhaps it's the loudmouth who insists on denigrating every auction item and quibbling with the auctioneer, or maybe it's a stubborn competitor who is sore that you are taking all of their business away with your fancy schmancy online auction website and they are determined to jam a stick into your well-oiled machine.
At a live auction, an auctioneer might simply ask staff members to remove the problem bidder from the premises or they may even call for law enforcement if they really need help. Thankfully, many of the interpersonal problems that can disrupt a live auction are not present at online auction events. But there are still bad bidders, even at internet auctions. As long as there are auctioneers, there will always be bad bidders. If you're using the AuctionMethod platform, here's how you handle auction provocateurs once you identify them:
Once you determine that a bidder is not welcome you blacklist their account. This will log them out immediately if they are logged in and it will prevent them from logging in again.
Every time a new user registers on the site, the system checks the details provided against the information of all blacklisted users. If the system finds a match, including IP address matches, you will get an email alert letting you know that blacklisted user is attempting to registered again.
If your problem bidder continues to persist, you can put an immediate and permanent ban on their IP addresses, which effectively blocks them out of the website.
If the bidders are not truly evil and are just having a hard time paying their invoices on time (or at all), read up on how to handle default bidders in this previous blog entry about credit cards, chargebacks, and re-listing fees.
Are bad bidders not the only obstacle you face as you grow your auction business? Talk to us. Chances are that AuctionMethod has a solution that will help.