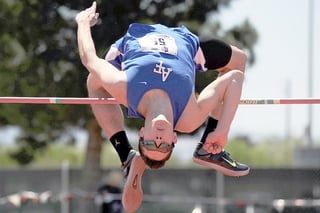 I was browsing social media on New Year's Day when I came across a new blog post by Mike Brandly. For those who are unfamiliar, Mike is a professional auctioneer and a thought-leader in the industry. He teaches and often writes about auction law and customary practice. His latest post, titled "Online auction platform dictates commission structure" grabbed my attention. I knew it was going to be a good one.
The point of Mike's post is that many auctioneers are ceding control of their business practices to the service providers who supply them with the online platform for their sales. These "auctioneers now have a third party involved in not only commission structures, but other terms and conditions, registration procedures, payment methods, etc." This third party, the online auction platform, "typically isn't flexible nor negotiating — but rather dictating."
In my experience, the one characteristic that unites all auctioneers is their strong problem-solving abilities. Given the many constraints and challenges they face while quickly converting assets to cash, auctioneers who are inflexible will lose their competitive edge. Naturally, those who succeed and thrive are the ones who have the greatest ability to modify their practices to accommodate a variety of sales situations. Auctioneers who surrender a great deal of authority and control of their sales to a third party auction platform are thus disadvantaged, especially when the interests of the company that manages the platform may conflict with their own.
No doubt there are many sellers who are unable or unwilling to manage all aspects of liquidating assets by auction. These sellers may benefit from conducting their sales through a third party marketplace with a large buyer base. The benefits for professional sellers are less clear, especially when considering the time and money they must spend just to contribute their content and their bidders to a third party platform that is so limiting. Those precious resources should be used to build the auctioneer's own platform where they are free to exercise good judgment over their own affairs.
Unfortunately, the cost to develop and support a full-fledged auction platform is quite high. Software development, infrastructure maintenance, and technical support do not come cheap. This has forced many auctioneers to cobble together multiple applications and services in order to support their auction businesses. Companies that choose to go this route often experience painful inefficiencies in data management, their customers suffer poor user experiences, and their business continuity is interrupted when different parts of their puzzle fail. In most cases it is also nearly impossible to make changes to the technology itself in order to respond to growing business needs.
In order to succeed, auctioneers need to have complete control over their own auction platform, they need to leverage technology for efficiency gains, and they need to keep their overhead down. They need to do all of this while providing their buyers and sellers with an optimal experience that is fast, reliable, and intuitive.
Rather than patching together a website that leads customers through a portal to someone else's marketplace, at AuctionMethod we provide a complete system for conducting and managing auctions on the auctioneer's own website. By having a website with its own bidding platform and management software, the auctioneer has full control over everything – terms of sale, scheduling, communications, fees, invoicing, credit card transactions, and more.
With our service, auctioneers are also able to adapt the technology that powers their auction platforms, with custom software development that yields solutions designed to meet their evolving needs.
If you want to be in control of your own auction platform, with no rules or restrictions that limit your freedom to succeed, consider AuctionMethod.