I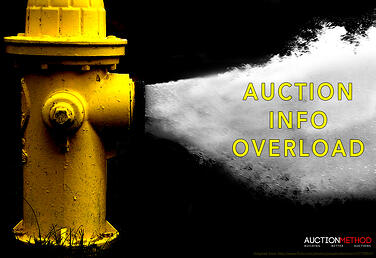 recently wrote a LinkedIn post about sharing content created by the competition that generated a decent amount of interest, so I thought I would take it a step further by providing links to resources. The information is good for anyone that is interested in sharing valuable content created by professional auctioneers and liquidators. This post will be updated as we add resources and modify data feeds, so you may want to bookmark the page.
Every day I sift through hundreds and hundreds of auction announcements and curate the highest-quality posts for EverySingleAuction.com. The home page features upcoming auctions from many different auction companies that are selling all kinds of stuff. If you're interested in only a particular type of auction, you can jump to the relevant content in the following sections:
Real Estate | Estates | Auto | Ag | Heavy Equip | Art | Industrial | Trucks | Firearms
EverySingleAuction is also active on Facebook, Twitter, Google Plus, and LinkedIn, so can you can include us in your social network and share content from there.
This is a good start for companies that are looking to expand the scope of their content marketing campaigns, but keep reading if you're hungry for even more auction content. I'm about to show you where we get all this information for EverySingleAuction.com.
Facebook #AuctionNews - This is a Facebook interest list that contains news from about 1,000 company pages related to the auction industry.
Twitter Auctions & Auctioneers - With more than 1,000 members, this is probably the most comprehensive stream of auction-related tweets you will find.
RSS FEEDS
Auction News RSS Feed - An RSS feed with upcoming auction announcements and auction-related news from many different sources other than social media.
The following list of RSS feeds syndicate Facebook posts from most of the companies on the #AuctionNews interest list. These feeds are rather difficult to keep updated, so we only generate new Facebook feeds a few times each year. That means that companies that have been recently added are not represented and companies that no longer exist have not been removed. That's why you'll sometimes see "Facebook Syndication Error" messages in the feeds. They aren't a problem unless you're automatically posting the content without filtering.
AuctionMethodGallery.com Feed - This RSS feed comes from AuctionMethodGallery.com, where we show off all the online auctions being conducted by our clients.
There you have it - a nice batch of content resources for auction marketers who are looking to impact their audience through the timely and continuous delivery of valuable content.